Welcome to Niriides
Villas
Niriides Villas is a charming complex of 11 individual bungalows that can accommodate 2 to 5 persons, in a garden of 5.600 sq. m.
Location
Niriides Villas are situated on a practically isolated sandy beach "Selinitsa", which has emerged as excellent beach with 3 stars, with a marvelous view to the picturesque town and the sea of the Laconia gulf, 3 km from the town. The beach is equipped with sun beds, umbrellas, tents and shower free of charge.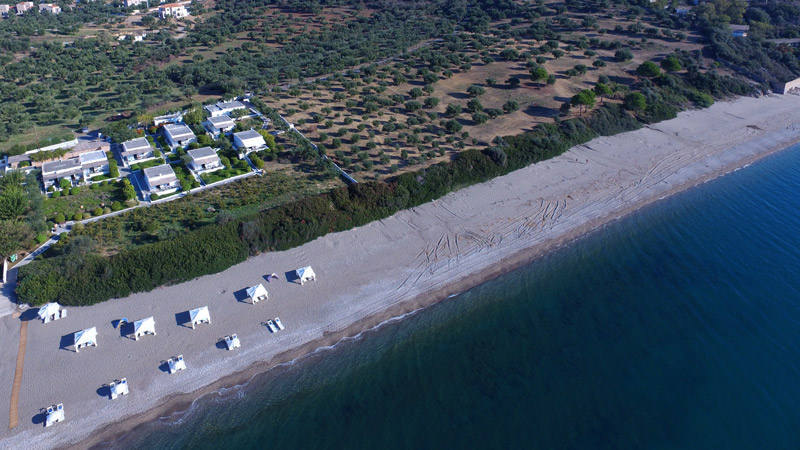 Traditional Qreek Style
They are luxurious, comfortable and simple, with authentic paintings and handmade articles of blue glass, specially designed to suit individual tastes, for unforgettable holidays, in the local country style, with big verandas covered with pergolas equipped for dinning and rest.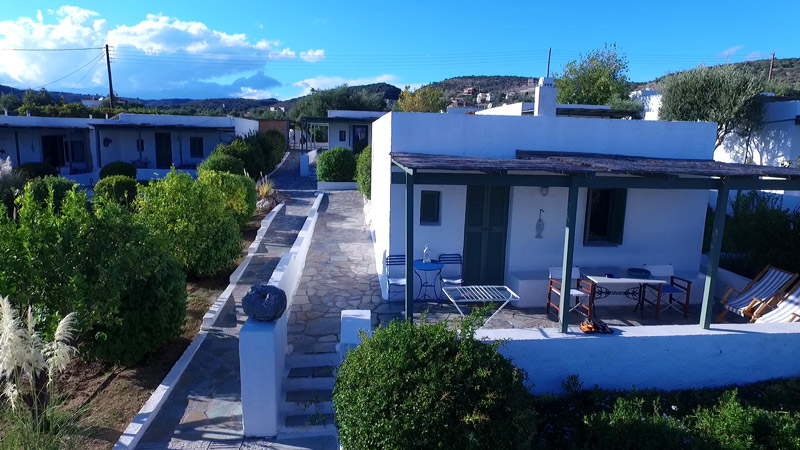 Interior design
The interior of villas is very tastefully decorated with original paintings, antiques, etc. All villas have a living room, bedroom, bathroom, hairdryer, kitchenette fully equipped for 5 persons, with refrigerator, filter coffee machine and toaster, AC, TV, internet access, a small safe.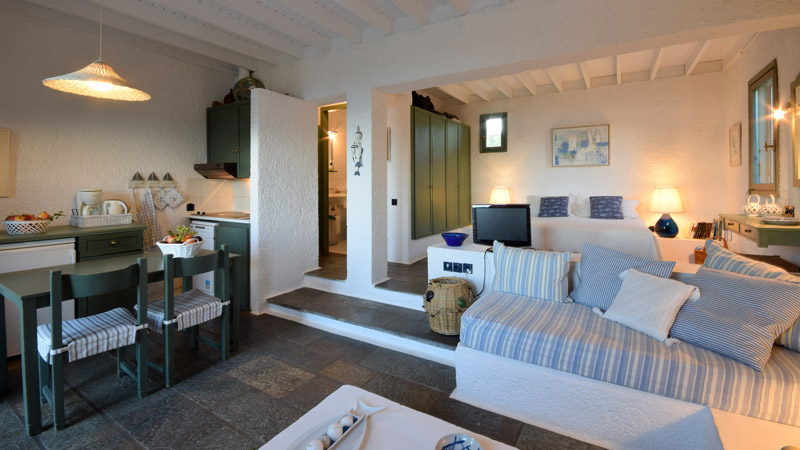 General facilities
Patio
All villas have a patio with table and chairs.
Parking
Niriides Villas has a private parking that you are free to use.
Daily cleaning
Daily cleaning and linen change to all villas.
Breakfast
Everything you need for a continental breakfast you will find in the villa (cake, sweetbread, bread, eggs, milk, different types of coffee, juice, biological honey, homemade marmalades)and they are renewed during your stay.
Sunbeds & umbrellas
The beach in front of Niriides Villas, is fully equipped with sun umbrellas, sun beds, children's tents with toys. On the beach there is a wooden walkway that reaches to the sea ramp for the disabled (no extra charge).
Information
Information folder in every house on the operation of the complex, with suggested restaurants in the area as well as those menus that make delivery in the complex, information and maps for local attractions.
Babies care
Baby cots, high chairs and eating utensils for babies on request (with no extra charge).
Bath cosmetics
In all bathrooms of all villas you will find bath cosmetics OLIVIA, which they are free to use.
Pet allowed
Pets are welcome! Make sure you mention that you are bringing your pet when making the reservation.